Making it sparkle, it's what we do best.
We're a small business local to the Salt Lake Valley offering the clean you deserve! Enjoy a professional standard of cleaning with a personal touch. Our clients work directly with the owner to ensure the best quality of work!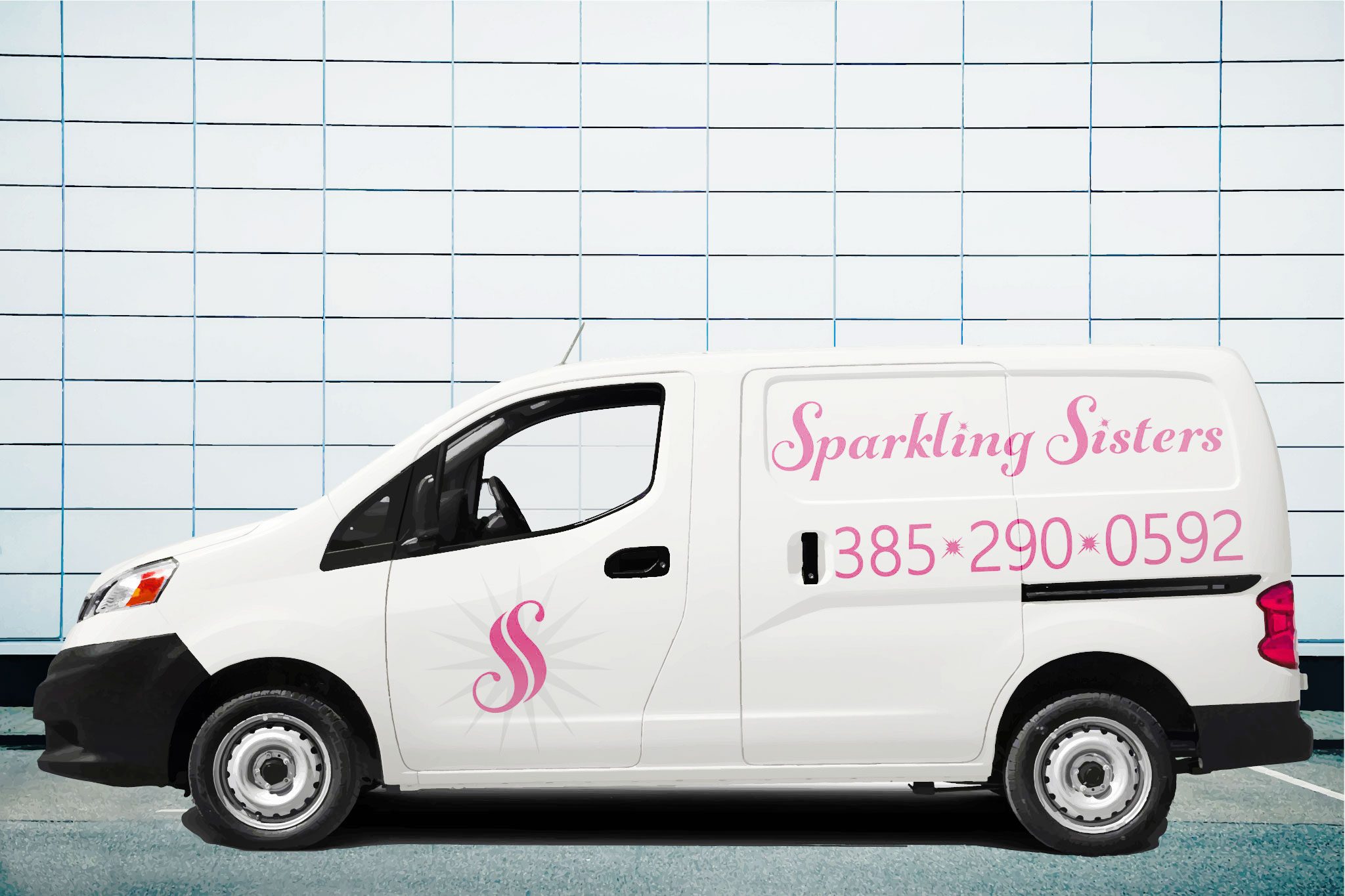 Hours of operation:
Mon: 9:00 AM – 5:30 PM
Tue: 9:00 AM – 5:30 PM
Wed: 9:00 AM – 5:30 PM
Thu: 9:00 AM – 5:30 PM
Fri: 9:00 AM – 5:30 PM
Sat: Closed
Sun: Closed
Last appointment scheduled at 3:00 PM
Locally owned and operated.
My name's Amelia! I've built my company to offer peace of mind to customers–getting the job done right the first time! We at Sparkling Sisters can guarantee your satisfaction with our services!
Sparkling Sisters offers steam cleaning with the Sargent Steamer, killing up to 99.9% of germs! We infuse tea tree oil in every steam to invigorate your senses! In addition, Sparkling Sisters is the only company to offer a complimentary BATH BOMB with every visit.
"I have personally seen Amelia with Sparkling Sisters clean and she is a very hard worker and does a FABULOUS job. She gives it a personal touch. This is the ONLY cleaning service that I would ever recommend."
Athena
"I had Sparkling Sisters come by for a first time cleaning and they were amazing. Super detailed, thorough, kind and I am going to become a regular. My four year old said "I've never seen our house look so clean" and "They are REALLY good at their job". I couldn't agree more. We look forward to the next time! Give them a try, I promise you will not regret it."
Jocelyn
"⭐️⭐️⭐️⭐️⭐️5 STARS!! Sparkling Sisters goes the extra mile with their cleaning services! I have used their services for both regular deep cleans on Home maintenance as well as moving cleans. Sometimes I wouldn't have time to be home and I always knew things would be spectacular with efficiency and careful observation of precious items in the home. I would recommend Sparkling Sisters to EVERYONE!! ???"
Kristy Jo
"We needed our house cleaned in a hurry and Amelia and crew were amazing! They took my list of priorities into consideration and went above and beyond. Our house is smelling so fresh and clean and ready to be listed for sale tomorrow! Thanks Sparkling Sisters! ✨ ✨"
Angela
"I was so pleased with Sparkling Sisters services! We went out of town and wanted to come home to a sparkling clean house and we were so happy to get that! The bathtub literally was shining and the floors have never been so clean. They truly care about what they do and they do an exceptional job! Can't wait to use them in the future."
Allyssa
"Sparkling Sisters did an amazing job. They go above and Beyond. I would definitely recommend this company. My favorite was how clean my bathrooms and especially my showers looked. They are so willing to work with my crazy schedule and willing to spend as little or as much time as I need them for."
Candice